Play Wonder Woman Gold free to play and no deposit slot online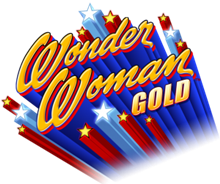 Now refresh my memory: Why did we wait so long for the Wonder Woman movie to finally see actualization? This Wonder Woman fan has made something of an art form of the "Why the d*** is there no Wonder Woman yet over the course 20 years or so. After all, despite certain odd difficulties regarding the character's origins, the movie script always practically wrote itself: Act I, Lots of kickass scantily-clad fit women on a tropical island; act II, the fish-out-of-water comedic stuff against a backdrop of gauzy-lensed nostalgia; act III, Wonder Woman kicks Nazi ass.
---
100% Safe and Reliable Online Casinos for Real Money Play
More free demo slots and practice-play games:
---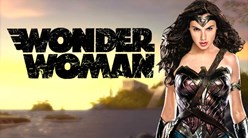 Now the 2017 film didn't quite do exactly as half a million would-be screenwriters envisioned, choosing the "Great War" milieu seemingly out of deference to the highly successful Captain America (2011) film set in Wonder Woman's more customary World War II. But hey, badass Germans are badass Germans, Nazis or no.
For fans of the world's greatest superheroine, Wonder Woman can be celebrated simply because, to put it plainly, this was the first DC Comics movie to actually *not suck* since Christian Bale was playing the Batman. (Yeah, yeah, I dug on Suicide Squad, too, but that one certainly wasn't for everybody…) Finally, DC aficionados can look forward to the next blockbuster on the slate, i.e. Justice League.
For the ladies, though, Wonder Woman: The Movie meant so much more. As a feminist symbol since the late 1960s, Wonder Woman for the first time gave girls of all ages *their* hero in a big-budget comic book flick. This may have been the true triumph of the film socially, but as a fan of Princess Diana of the Amazons since childhood, I'm just glad it wasn't the abysmal mess Batman v Superman was.
---
Wonder Woman's origin: How much do you know?
Perhaps the primary problem with a Wonder Woman film, at least in the minds of studio execs, is that so relatively little is popularly known about the character – despite her presence in American pop culture for 75 years as of this writing.
But consider this: How much do you know about Superman, for example? Most Americans could easily tell you his secret identity, his girlfriend's name, two of his colleagues, his place of employment, his hometown, his current city of residence and his home planet. Quite a number could also tell you his parents' names (Martha!!!!!), the name of his main nemesis, his main vulnerability, his range of superpowers, the name of his secret hideaway, etc. Batman? Same deal. You likely know where he lives, how he became the Batman, his butler's name, his parents' names (Martha!!!!!!), several of his main nemeses, his contact in the police force, etc..
But Wonder Woman? Think about the handicap she starts with. Most folks may have heard that she's an Amazon from Paradise Island, but how many know the story of her birth? (At least three major versions have been given, including the newest take in the movie; imagine if the next Superman movie announced he'd actually come from Mars or was a mutant human.) You may know the name of her would-be paramour, but how many of her rogue's gallery do you know? And her various writers have changed things up through the years as well: Sometimes she flies, sometimes she's grounded and sometimes she pilots the invisible jet.
Without one collective myth behind the character, not only is the presence of Wonder Woman on TV and in movies incredible, it's almost miraculous her story has survived in a major way for so long. I mean, Robin Hood and King Arthur, to name two examples, have hundreds of years on ol' Wondy, yet they are much more concrete in origin to most folks around the world…
---
But isn't this supposed to be about the Wonder Woman Gold slot game?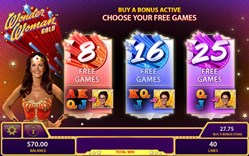 Yes, yes. Right, then. The Wonder Woman Gold slot game is based on Lynda Carter's sexy-yet-wholesome version of the Amazon demi-goddess from the late-1970s TV series. And we can tell you, all devotion and adoration of the character aside, that this slot is the online casino equivalent of the movie: Fantastic!
Wonder Woman Gold is a 5-reel slots game played on a 5x4 game board. The symbol set includes Diana Prince, Steve Trevor, the boots, the bracelets, and the invisible jet (purely in representational form, after all, because it's, you know, visible in the game). The scatter is Wonder Woman herself, and these work in the usual way to launch the free spins; see below for more on this.
The "WW" logo is an expanding wild and, if we have one complaint with this slot, it's the robbing of a glorious opportunity to see Diana Prince spin around thrice to elicit the costume.
Finally, landing the rarely-seen blue, red and gold stars win the player one of three personal progressive jackpots: the Mini-, Major- and Mega Jackpots, respectively.
---
What is this "Buy a Bonus" feature?
Pretty much exactly what it sounds like: Not only can you begin the free spins round at any time, you can place a wager in said free spins bonus round irrespective of the wager in the base game. Hit the BUY A BONUS button to the right side of the game board and wager an amount of between $9.65 to $462.50 (we have absolutely no clue as to why these odd figures; perhaps Amazons use a base-13½ counting system or something.
For the free spins round, the player is presented with three choices: 8 free games in which four of the low-paying poker-run symbols will become the highest-paying Diana Prince symbols; 16 freebies with three low-payers morphing; or 25 free games with two symbols changing. Our advice? With no way to easily calculate the odds of landing a given number of low-paying symbols, we'd say the middle-of-the-road options, i.e. the 16 free spins, seems like the safest way to go.
And look, the proper Wonder Woman fan will absolutely skip directly to the free spins. Why? Because the mundane, vaguely mellow-funk soundtrack gives way to … the TV show's theme song! In full! No, really!
Great Hera, this game's awesome!
---
More free games and reviews by the same software provider: