Wonder Woman slot game will give you "wonder" ful returns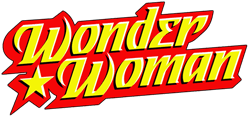 Wonder Woman was naturally set to get her own slot game as part of Nextgen Gaming's Comics superhero-themed line of games. After all, good old Wonder Woman (we can say that: Per the Lynda Carter-starring TV show, she's 2,526 years old – and that was in the 1970s!) is only the most famous of all female superheroes, the mother (so to speak) of them all. And yet, somewhat surprisingly given the excellence and general acclaim of the 2017 film, the Wonder Woman slot is the worst of this line, with humdrum bonus features and frankly lame general design.
---
100% Safe and Reliable Online Casinos for Real Money Play
More free demo slots and practice-play games:
---
Great Hera – as WW would exclaim back in her Super Friends days, this game feels like little more than a reboot of the old (how old? Try early 2000s) Wonder Woman slot by the now-defunct Cryptologic!
What version of Wonder Woman is this slot based on?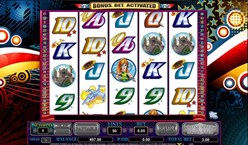 As with the other DC Comics slots in this line, Wonder Woman is something of comic-book versions of the character. This version of Wonder Woman (as well as her associated baddies) isn't quite the generic late 1970s comic book version, but she's sadly lacking in the flat-out beauty of George Perez's books and the leggy athletic look of Mike Deodato's years.
(You want the 70s TV show version? Try Wonder Woman Gold. You want Gal Godot's movie version? Wait 10 years. You want the powerful, minimalist version of the Justice League animated series? Well … hey, that's an idea. How about a slots game based on the DC Animated Universe?)
---
What's the story of the Wonder Woman slot?
Since TV and cinematic takes on Wonder Woman woefully shy away from deploying the awesome Cheetah as arch-nemesis, the Wonder Woman slots game features Ares God of War as big bad. Beyond Ares and Princess Diana of Themyscira Herself, symbols depicting the invisible jet and either the goddess of magic Circe (bad) or Wonder Woman's fellow Amazon Artemis (good, mostly).
Also among the symbols are the A, K, Q, j, 10 and 9 icons. A particularly obscure bit of Wonder Woman lore is that, after being taught the game by Steve Trevor shortly after her arrival in Man's World, she proceeded to secret become one of the Earth's great poker players. Among her victims at the card table were Booster Gold, the Flash, the Blue Devil and B'wana Beast.
As in many of these DC Comics superhero slots, the player can (probably should) increase the bet by choosing the "Bonus Bet" option. This adds 10 paylines' worth of ante for 60 "paylines" covered per spin, and allows entry into the "Ares Showdown" bonus feature, a video bonus round which entails Arse commanding a trio of zombie (okay, that's a new wrinkle to the old mythos) at the valiant Wonder Woman.
---
Does the Wonder Woman slot have free spins?
The WW symbol marked SCATTER (the bonus symbol is a WW icon interestingly labeled BONUS) is more akin to a combination scatter/wild. In its wild function, this scatter substitutes for all other symbols to make winning combinations; like a scatter, however, landing three or more will also trip a free spins bonus round of eight freebies.
---
More free games and reviews by the same software provider: