Another in the DC Slot lineup with Green Lantern real money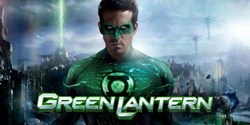 The Green Lantern, that most spacefaring of all superheroes, that adventurer bestowed with a ring (actually a conveniently worn interdimensional conduit) which allows its wearer to conjure into the material universe anything he/she can imagine, gets the slots treatment courtesy of the casino game software designers/developers at NextGen Gaming.
---
100% Safe and Reliable Online Casinos for Real Money Play
1

500% Sign Up Bonus

500% Bonus up to $3,000

T&C's apply, 18+

Register Now
To Claim Bonus

2

200% up to $3000 Signup Bonus

Register to Claim Your Bonus Now!

T&C's apply, 18+

Register Now
To Claim Bonus

3

150% Welcome Bonus up to $10,000

Sign Up to Claim Your Bonus!

T&C's apply, 18+

Register Now
To Claim Bonus

4

$3,000 Welcome Bonus

Sign Up to Claim Your Bonus

T&C's apply, 18+

Register Now
To Claim Bonus

5

$3,000 Free Bonus

Sign Up to Claim Your Bonus!

T&C's apply, 18+

Register Now
To Claim Bonus
More free demo slots and practice-play games:
---
With the exception of brief spike in popularity in the 1970s, however, the Green Lantern often gets the short shrift in realms beyond the comic book. He was eschewed for the likes of Aquaman and Robin in the original Super Friends cartoon in 1973. The second version of DC Comics' Green Lantern played a featured role in the Justice League and Justice League Unlimited animated TV series of 2001-2006, though with DC Comics' second version of the "Silver Age" character, the secret identity of ex-Marine John Stewart.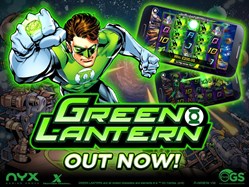 As for the Green Lantern movie (2011), well, if you've seen it, you hardly need us to tell you what an underbaked, crushingly disappointing s***show it was. How bad was it? Bad enough that ol' GL wasn't even considered for inclusion in any significant sense in the Justice League movie (2017); instead, more Aquaman plus Cyborg (neither of which, it should be noted, have either NextGen Gaming slots games or the cultural cache of the Green Lantern). In any case, NextGen brings back the original, Hal Jordan version of the character for a pretty solid slot game.
---
How do I wager in the Green Lantern slot game?
Like the other DC Comics superhero-themed games produced by NextGen, the Green Lantern slot includes a "Bonus Bet" feature. The game begins with 50 paylines, but the Bonus Bet – allowing for higher payouts and other features; more below – adds on 10 more paylines' worth of ante.
---
What are the bonus features in the Green Lantern slot?
Free spins are awarded in the Green Lantern slot, but the setup may be a bit different that what the traditional slots player is used to. Look for the power battery, i.e. the actual green lantern itself, to land in reel 3, while the Green Lantern icon (also a wild symbol with a 2x bonus multiplier) lands in reels 2 and 4. We're not sure why *two* GL icons are necessary to hit – after all, recharging the ring requires only one ring-bearer, not two – but there you have it.
Once this combination lands on a single spin, the players Is rewarded 24 free spins. During the free spins bonus round, the appearance of a lantern symbol begets a sticky wild somewhere in reel 2 or4, for a total of six wilds possible.
---
What is the Ring Feature?
In the Green Lantern slot, the Ring Feature is a bonus round launched by landing three power ring symbols anywhere on the screen on a single spin. From here, a freakin' cool video bonus round pitting our hero against his arch-nemesis Sinestro for lots of coinage.
Once again, incidentally: Why, in the name of Siegel and Shuster, was Sinestro *not* the baddie of the 2011 film? Serious choke job by the producers there.
---
How does the Green Lantern oath go for slots players?
Recite this before spinning the reels of the Green Lantern slot and it may increase your chances of winning:
In coldest night or if it's hot
I will seek out the big jackpot
If luck is with me or if it's not
I'll still stay loyal to the Green Lantern slot!
---
More free games and reviews by the same software provider: